Finally a sophisticated looking men's Cardigan Sweater that is lightweight, easy to layer and has a fit that looks tailored to your body.
The Hemingway Cardigan instantly elevates your style when paired with a premium tee and denim jeans or any of your wardrobe staples.
It's the ideal piece to have on hand for a night out, attending an event or when you just want to look good in a hurry.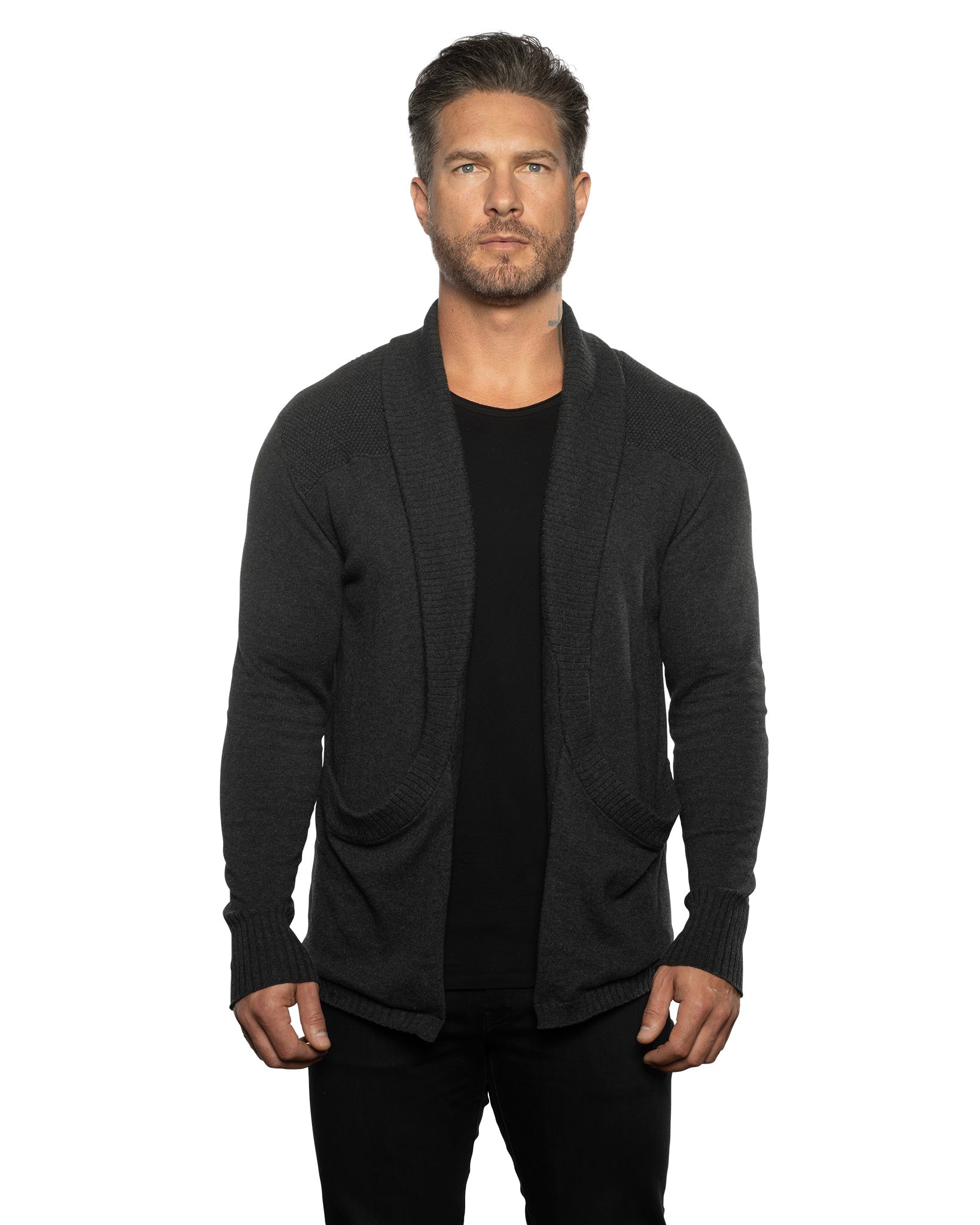 feature:
The cardigan pattern is meticulous and flatters the figure with a tailor-like cut.

Textured linen seam shoulder pattern

ribbed cuffs

Subtle curved hem

Extend the length and elongate the figure

Lightweight 100% CVC cotton with plenty of stretch for easy layering

Vegan suede main label detail

Continuous green collar with two diagonal pockets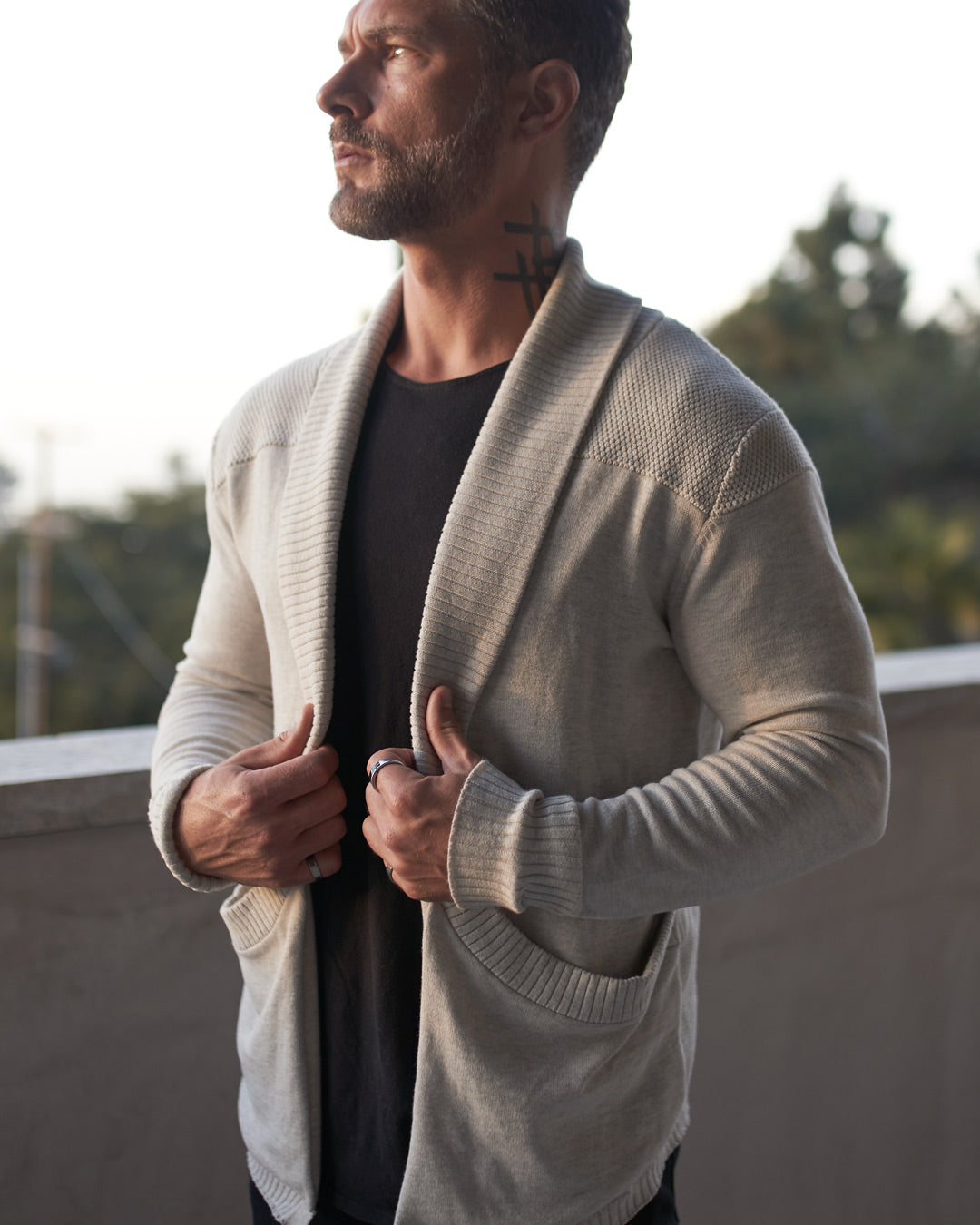 Fit & Sizing: Made to measure, designed to fit (slim fit). The model pictured is wearing a size LARGE, is 6 feet tall, 205 pounds, and has a 42-inch bust. If you prefer a more casual fit, consider sizing up. The garment will naturally and gradually stretch over time. It feels comfortable at first. When you put it on, the knit opens up slightly to fit your shape.
Colour: Oat † Graphite* † Kensington Blue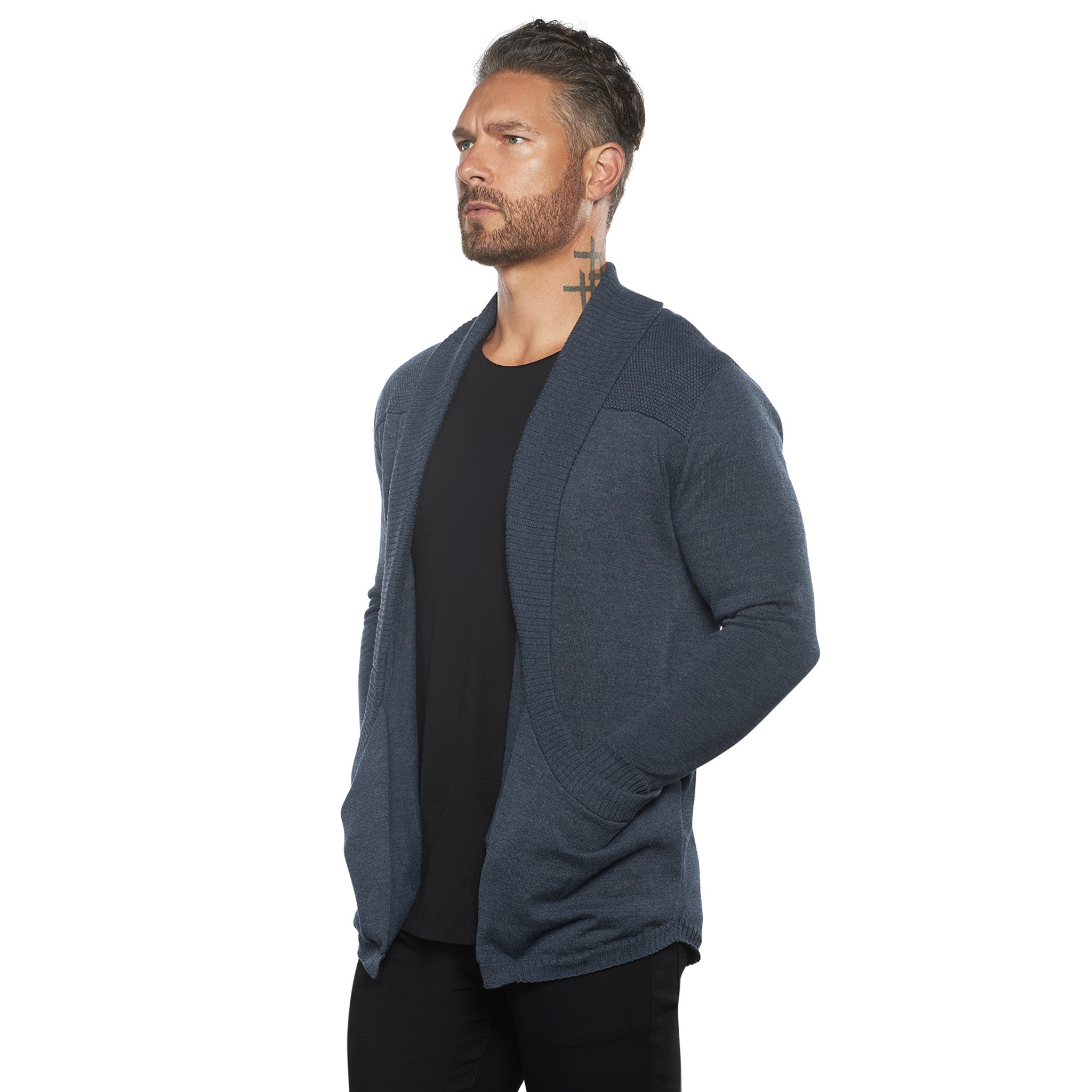 Composition: 100% CVC cotton
Knit care instructions for optimal preservation: Lay flat to air dry. Do not hang to dry or hang in a closet the traditional way. Instead, fold and store in a drawer or fold into the center section and hang. The shrinkage coefficient is moderate. High temperature tumble drying is not recommended as it can cause damage and stress to the fabric. Low heat dryer cycles have much less impact. If you still want a tighter fit after the first hang dry, consider tumble drying on medium heat once in the next wash cycle and then returning to the air dry or low heat cycle from that point on.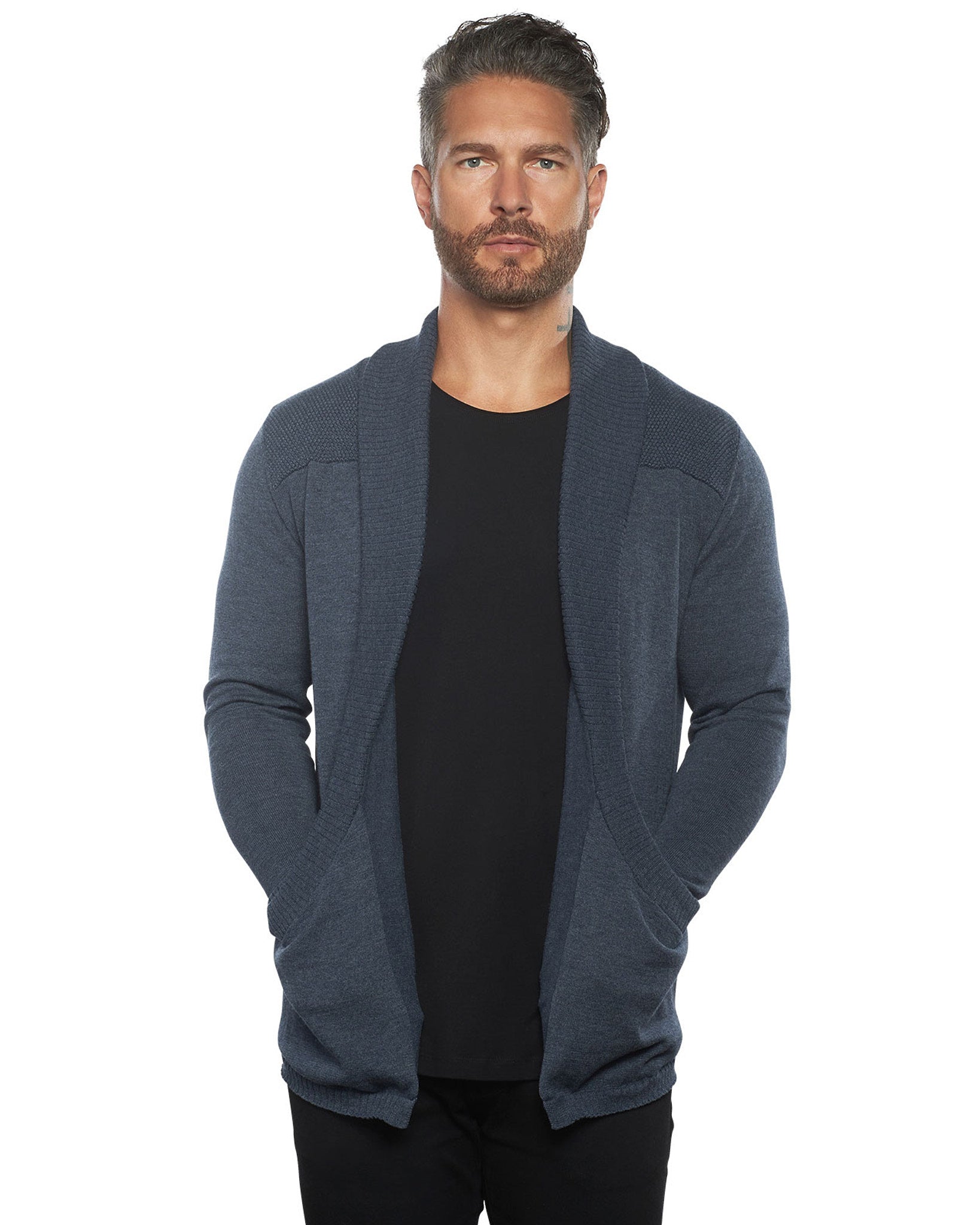 Size chart (inches)