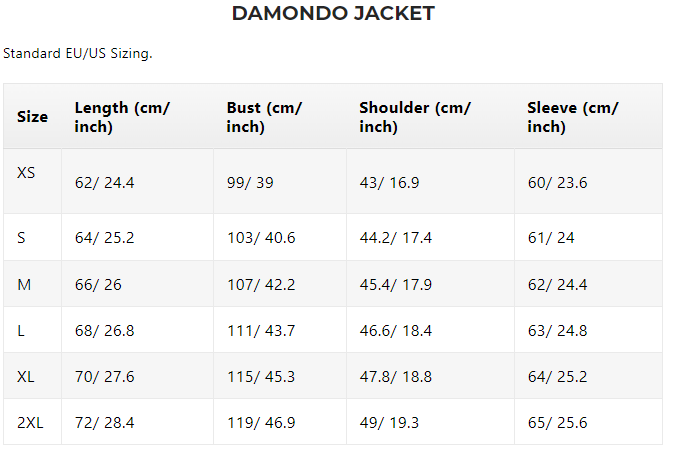 Introducing our Damondo Jacket, the ultimate outerwear for style-conscious men seeking protection and comfort. This jacket is expertly designed to withstand harsh winds while keeping you cozy and warm.
Constructed with advanced windproof technology, this jacket acts as a barrier against gusts and drafts, ensuring you stay shielded even in blustery conditions. Its thoughtful insulation provides optimal warmth without compromising on breathability, allowing you to stay comfortable throughout the day.
Designed for versatility, this jacket effortlessly combines functionality and fashion. Its sleek and contemporary design makes it suitable for a wide range of occasions, from casual outings to outdoor adventures. The comfortable fit and premium materials ensure unrestricted movement, allowing you to go about your day with ease and confidence.
Crafted with meticulous attention to detail, this jacket features high-quality materials and durable construction for long-lasting performance. It's a reliable companion that will see you through countless seasons, maintaining its comfort and style.
Elevate your wardrobe with our Men's Windproof Comfortable Jacket and experience the perfect blend of practicality and fashion-forward design. Embrace the elements with confidence, knowing you're wrapped in a jacket that prioritizes both your comfort and style needs.
MATERIAL: Polyester